Every accomplishment has its own risks. However, being able to handle and manage risks is one of the keys to business success. In short, the ability to take a risk is one of the characteristics of successful entrepreneurs.
In essence, taking a risk is an integral part of the business. Therefore, if you are too scared to take risks, then it means you are too scared to grow your business.
Simply put, you can't be too scared to take or handle risks as an entrepreneur and still expect to be successful. You just have to develop that strength and ability to take risks in order to take your business to the next level.
How to take a risk for your business growth
As an entrepreneur, risks are unavoidable if you want to be a successful entrepreneur. Also, we can say that risks are like the steps of a ladder that lead you to success. Therefore, you need to prepare yourself for risk-taking!
Entrepreneurship requires not only funds but also pure dedication and commitment with a clear vision of your goals. It's unfortunate that 50% of startups fail in their very first five years, however, this doesn't stop other aspiring entrepreneurs to say goodbye to their boss and start their own business.
So if you are too scared to handle risks, here are my best tips to use risks for the growth of your business:
#1].
Open opportunities
Being first to identify open opportunity, can bring massive returns. But entering new space can't give you a guarantee that your efforts will pay you off at the end of the day.
Therefore. you need to keep your eyes open on the areas that your competitors might be leaving. Explore the reasons behind why that space is untouched, and see if you can provide a solution that resolves those needs.
---
#2].
Not all the time you will win
It is ok to take the risk as an entrepreneur, but those risks won't pay you all the time. The key is to more carefully calculative when taking risks. Also, you need to analyze your goals, and to know that you have some chances to fail.
It is always advisable to make wise choices in risks you are taking on. Work on a backup plan if things will not work according to your expectations. Learn the lessons from your failure and use that experience while taking your next move.
---
#3].
Stay Dynamic
When you push your business, it becomes comfortable to stay with that processor strategy which works for you. But with time, it will become outdated. Following similar procedures over and over will diminish your returns.
Stay dynamic in the growing stage of your business and move with the shifting trends. Experimenting new things and flowing with the shifting trends can help you bring fruitful results for your business.
---
#4].
Right team
A right side is the pillars of a successful organization. When you have skilled people supporting the same mission is the key to success. But there is a risk if you failed to hire the right employees or partners that turns out to be stumbling block to achieve your goals.
You can't grow your business alone, so yes this risk is worth taking. Entrepreneurs are known as risk-takers, who carefully take steps to reach their goals by finding ways to reduce the risk as they move forward with their business.
Guestpost Contributor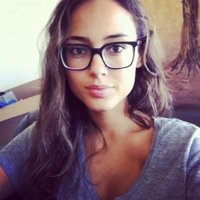 Article by
Tracy Watson
who is a Business Development Manager at
Accounting To Taxes
– a well-known company offering complete finance and accounting services. She has always been a great contributor to the accounting industry and also responsible for branding and lead generation.
PLEASE SHARE ON PINTEREST